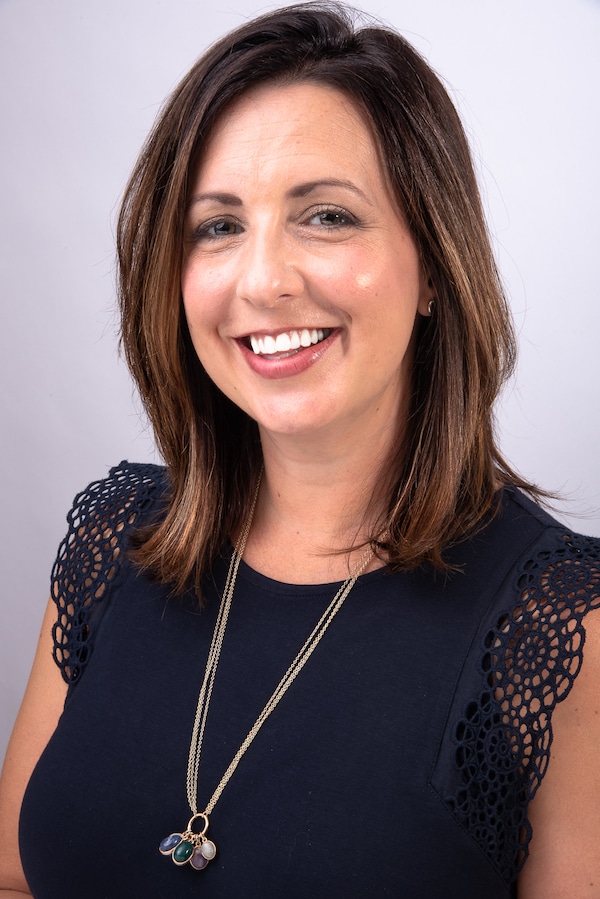 Andrea Burkly MA, LPC
If you are overwhelmed, anxious or depressed right now… find yourself losing your cool… are unsure how you will make it through another day / week / month of this craziness we call life in 2020… are paralyzed by indecision, drained and SO tired, or just don't feel like yourself…  I get it! You are still managing your "before" life – you know, normal stressors, transitions, relationships, and traumas – AND a global pandemic, and it's all just too much. But you don't have to do this alone. As your therapist, I can help you manage better day-to-day; and as a spouse / parent / worker-bee / daughter / sister / friend going through this same season, you can trust me when I say, I get what you're going through.
Who I Work With
Modern adult life is hard, and we could all use support as we navigate it.  I love working with women and men as they face some of the biggest challenges of their lives: marriage, infidelity, divorce, dating and remarriage; pregnancy, birth, and adjusting to parenthood (WHOA); parenting intact and blended families; work; managing extended family relationships, including shared histories, wounds, and patterns, (and biology!); caring for aging parents; and the stress, anxiety, and depression that often result.  
In the last few months, I've been working a lot with parents like you to face the special challenges of life in 2020:  working, parenting, and schooling from home… all with no break, and often with no help; the alternating anxiety and fatigue of making a never-ending series of decisions; navigating changing social norms; staying connected in isolation; managing outbursts and meltdowns from your children (and yourself or partner!); and all the rest.  It's been something, hasn't it?
I also have a special interest in working with women through pregnancy and postpartum, and have attended the advanced training necessary to be certified as a Perinatal Mental Health specialist (pertaining to all things pregnancy and postpartum); I plan to sit for the certification exam at the end of 2020.  In normal times, 1-in-7 moms and 1-in-10 dads suffer from postpartum anxiety or depression, and that number has certainly increased this year.  But you don't have to have a diagnosis to benefit from therapy – these years are so hard, even when everything is going "right."  So please don't hesitate to reach out; I would love to support you!
I have also seen time and again that many of our problems in living impact and are impacted by our intimate partnerships.  Therefore, I completed more than a year of advanced training in Emotionally Focused Therapy for Couples, a framework that can be applied not only to couples but any important relationship.  Though I am not currently accepting couples, I utilize this training in working with individuals to address their relationship concerns.  
My goal is to create a space where you feel safe to be who you are, and safe to be struggling with whatever it is that brought you in. I love helping clients overcome challenges, build a foundation that supports holistic wellness, navigate relationships, thrive in transition, discover inherent strength, and more… and I would love to work with you!
About Me
In the years before I pursued my master's degree in Clinical Mental Health Counseling, I gained professional experience in public accounting and pharmaceutical sales, and life experience as a stay-at-home-mom of four children (the most challenging job of them all, by far!). It was my own experience of working with a counselor – first through the trial of postpartum depression, and then through the day-to-day challenges of modern womanhood – that reignited my desire to turn my personal passion for wellness into a full-time career.  
I grew up in the northwest suburbs of Chicago and left at 18, vowing never to return… and I currently reside in the northwest suburbs of Chicago with my husband and four young children. I understand in a visceral way that life takes unexpected turns, believe that God has a sense of humor, and have sworn to never say never again. When I'm not counseling, I make time to sing in a local cover band, "run" (slow jog), cook meals my children don't appreciate, read, attempt far too many home improvement projects, and go out with my husband and friends.  Or at least I used to do all these things (#overit2020).  I also make time to watch trash tv and nap. Just keeping it real.