Samantha Walsh, LCPC, ATR-P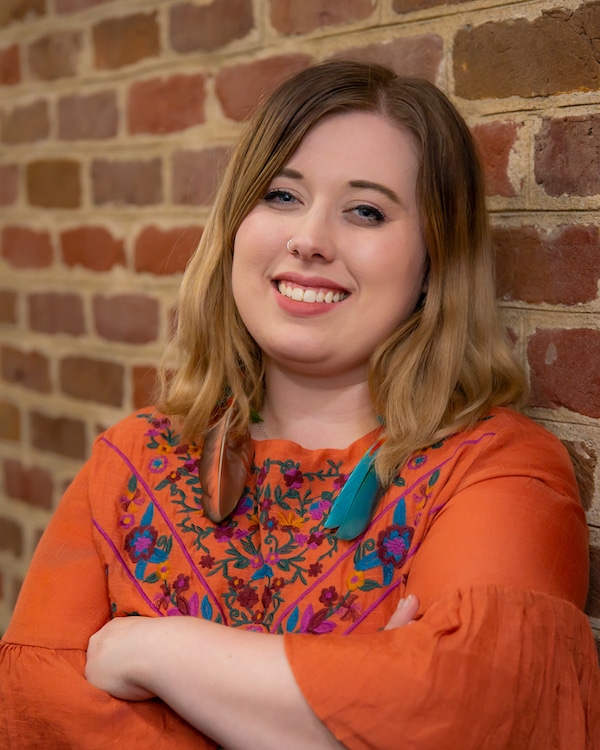 Samantha Walsh, LCPC, ATR-P
Relationships can be the most powerful healing force. Through art, close partnerships can be formed and deepened. I utilize both my Art Therapy training and my knowledge as a Licensed Professional Counselor to provide a holistic and person-centered model for healing and growth. 
I have worked with children and adolescents since 2010, starting out as an art teacher for the Diocese. While working as an art teacher, I witnessed the healing that took place in my classroom. As children expressed their creativity, their confidence, self-esteem and academic success blossomed. I also observed children and adolescents struggling with anxiety and depression in my classroom. Witnessing such struggles led me to pursue a degree in Counseling and Art Therapy. I felt that acquiring my counseling qualifications was important to further my ability to support individuals through art. 
I believe in the power of the therapeutic relationship and the artistic process to facilitate change. Through Art Therapy, patients explore a wide variety of mediums to process their thoughts, feelings and behaviors in a safe and creative way. No experience with art material is required. I currently work at Marvelous Minds with individuals  healing from a wide variety of barriers such as behavioral concerns, aggression, abuse, neglect, attachment difficulties, parental divorce, depression, grief and loss, as well as developmental challenges related to autism, ADHD and FAS. While I have experience working with individuals from pediatric to geriatric populations, my greatest passion is working with children and adolescents. I have experience providing services within therapeutic day schools, residential homes, inpatient and outpatient facilities, foster homes, and intact families. My specialty is working with children and adolescents who suffer from trauma. 
My priority in practice is to provide a supportive, safe, and caring environment that fosters emotional wellness and resilience. Through art and play, I offer my patients the opportunity to explore healing and autonomy. I integrate evidence-based interventions, Art Therapy, Play Therapy, and Theraplay to address individual challenges and build resilience. 
My style of counseling is person-centered and psychodynamic. My approach is direct, empathetic and structured. This allows my patients to express their feelings and thoughts in a way that helps to identify the underlying cause of their struggles and barriers, and to work through them in a supportive environment. My goal is to always empower my patients and guide them towards emotional and spiritual growth.
I am not currently accepting new clients. Please contact Melissa at (630)474-4353 ext. 102 for alternative options.