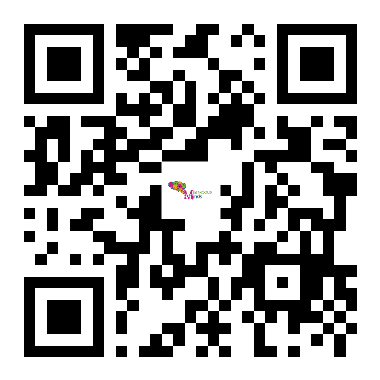 Jay Alvarez, MSW, LSW
Hello my name is Jay and I am a proud bilingual Latinx youth therapist here at Marvelous Minds.
I graduated from Loyola University of Chicago with a Masters in Social Work with a focus on child and family therapy. I like to use a Neurosequential developmental lens in my approach to therapy. My therapy style focuses on aiding psychological dysfunction in both physiological and cognitive methods using approaches like DBT, CBT, play therapy, and humor to connect with my clients.  My goal is to provide the space to teach your young ones ways to self-sooth, establish boundaries, and communicate in a validating environment. 
Before Marvelous Minds, I volunteered with LGBTQ+ youth in Youth Outlook for a few years where I realized my love and passion for working with children and teenagers and helping provide a safe space for validation in a group setting.
I am a trauma-informed therapist who has experience working with depression, anxiety, emotional dysregulation and PTSD. My experience started during my years as an Army medic helping military families in a clinical and personal setting. I realized then the debilitating nature of trauma and how with empathy, patience and validation some individuals could heal. There is nothing more powerful to the healing process than trust, empathy, compassion and patience.
Although I am a professional, I'm also a kid at heart and you may catch me in the office trying to make others laugh and smile. I am grateful to be part of you and your child's life as they progress towards healing, self-actualization, emotional regulation, and obtaining confidence.
I look forward to working with you!
Hola, me llamo Jay y soy un terapista bilingüe y latino de jóvenes aquí en Marvelous Minds. 
Me gradué de la Universidad de Loyola en Chicago con una Maestría en Trabajo Social, con enfoque en terapia para niños y familias. En mi práctica uso influencia de la teoría de desarrollo neurosecuencial. Mi estilo de terapia es dialéctica conductual y de terapia cognitivo-conductual para mejorar disfunciones fisiológicas y de la salud mental. También uso juegos, arte y humor para conectarme con mis clientes y proveer un espacio seguro para ellos. Mi objetivo es enseñar a los jóvenes como auto-calmarse, establecer limites, y como comunicarse efectivamente. 
Antes de mi trabajo en Marvelous Minds hice trabajo voluntario con Youth Outlook. Trabaje con niños y adolescentes en la comunidad Glbtq+ y descubrí mi pasión de trabajar con ese demográfico. También descubrí la necesidad de proveer lugares para jóvenes que validan sus identidades y su importancia. 
Soy un terapista informado en cuidado con personas expuestas a trauma. También tengo experiencia con personas padeciendo de depresión, ansiedad,  desregulaciones emocionales, y trastorno de estrés postraumático. Mi experiencia empezó durante el tiempo de mi servicio como médico del ejército ayudando a familias militares. Aprendí que debilitante es el trauma al complejo familiar, pero igual que impactante es la empatía, paciencia, y validación en sanar heridas. 
Aunque soy profesional, también soy un niño por dentro y quizás me encuentren en la oficina tratando de hacer a alguien reír o sonreír en mi tiempo libre. Gracias por considerarme en ser posiblemente alguien en la vida de su familia que pueda asistir en la trayectoria a la actualización, mejoramiento en regulación emocional de su niño/a. ¡Estoy feliz en la posibilidad que trabajemos juntos como un equipo, gracias!