Mindfulness practices and grounding techniques are useful methods for helping you take a pause in your day, reassess your situation, and stop negative thoughts. This can be particularly useful for those who have anxiety and depression. It is surprisingly easy to begin incorporating mindfulness and grounding practices in your life; you can do them just about anywhere.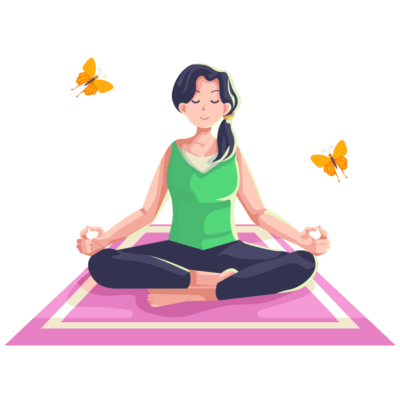 One mindfulness practice is deep breathing. I am a big believer in learning how to control your breath. Your breath is the one consistent thing you have from the moment you are born until the moment you leave this earth. Learning how to control your breath can help when you experience labored breathing, such as in cases of panic and anxiety attacks. 
Additionally, a productive grounding technique utilizes the five senses. Before this grounding exercise it is important to first practice deep breathing. Deep breathing, also called diaphragmatic breathing, enables more air to flow into your body and helps calm your nerves, reducing stress and anxiety. This technique makes you aware of your immediate space.
Name five things you can see, such as a table or a coffee mug.
Then name four things you can touch, such as the shirt on your back or the shoes on your feet.
After, name three things you can hear. This refers to external sounds, such as a dog barking or a car passing by.
Then, name two things you can smell, such as hot chocolate or flowers.
Finally, name one thing you can taste, such as gum in your mouth. 
Mindfulness and grounding techniques can help make day-to-day life just a little easier. It is important to couple this with therapy so those techniques can continue to build and become second nature.